Posts tagged 'single parents'
Celebrate Black Lives & 828 Day: Support HOPE
August 11th, 2020
This year on August 28th, we honor the memory of Emmett Till, the 14-year old boy who was brutally killed by three white men in 1955. That morning, Roy Bryant, Mose Wright, and J.W. Milam tore Till from his bed and drove him to Milam's home. There, the men beat Till to death before dumping his body in the Tallahatchie River. The reason for this heinous crime? Till had been accused of harassing Bryant's wife.
Although the current moment also feels dark with instances of racist violence, we are doing our best at HOPE to look towards the future, and take thoughtful  steps towards better days— much the way Till's mother did in 1955.
After recovering her son's body, authorities wanted a quick and quiet burial, but Till's mother had other plans. Once seeing the remains of her boy, Mamie Bradley chose to have an open-casket funeral so the world could lay witness to what these men had done. And although ultimately not charged for their crimes, the exposure of this brutal crime was one of the primary inciting incidents leading up to the historical Civil Rights Movement.
Help Us Make History
Today, much like those dark days back in 1955, you can take strides with us towards meaningful change. This month, in honor of August 28th, people all over the nation will be donating to black-led and black-serving organizations.
Here at HOPE, we're serving the black community by helping single parents of Metro Atlanta advance their education.
Our program plays a key role in social justice by ensuring that our participants, 95% of whom are African American, are able to obtain their college degrees and secure future wealth, opportunities, and privileges in our society.
But we can't do it without you.
Call for Support
We're proud to have served so many hard-working single parents in Metro Atlanta, and we're always looking to do more. We believe that the success of our program is largely due to our holistic approach, and the time we spend making sure each participant has what they need to succeed.
As a small team, we're working hard every day to meet the needs of our participants— and we always appreciate extra help.
Here are just some of the ways you can support us in honor of 8/28 Day.
$10 – Your $10 donation allows us to open a savings account for a single parent
$35 – A donation of $25 provides financial training to one of our program participants
$70 – Donating $70 pays for a single parent to get the counseling they need
$100 – Helps us secure one full week of quality childcare for our single parents
$250 – Secures rent for our single parents (and their children) for a full month
$1,000 – Covers a full year of childcare for one of our single working parents
Any donation you make will help us to continue our mission of HOPE: to empower, encourage, and equip working single parents in our community, and allow them to provide a better life for themselves, their children, and generations to come.
Category: Uncategorized | Comment (0)
Calling all single parents students in Gwinnett County, Atlanta!
July 15th, 2020

Hey Gwinnett County!
Are you a single parent currently enrolled in a college program to earn your Associate's or Bachelor's degree? If so, keep reading, because…
Our funding and support program for single parent students here at HOPE Inc. is now accepting applicants for the Fall 2020 semester— and we especially want to hear from YOU Gwinnett County!
About Us
H.O.P.E. Inc. is an education nonprofit supporting Metro Atlanta. We work with single parent students to help them obtain a college degree, develop essential life skills, and ultimately become self-sufficient.
We do this by providing our single parent students with:
Financial assistance for housing and childcare
A facilitator to connect our students to community resources
Financial literacy and a game plan for financial independence
Counseling resources and success coaching
Sound interesting? Here are a few more details about our program and what you can expect from us.
What we provide
Child care assistance– HOPE provides up to $100 per week for child care assistance— which is paid directly to the childcare provider on behalf of the program participant.
Rent assistance– We provide up to $400 per month in rent assistance, paid directly to the mortgage lender or apartment leasing officer on behalf of the program participant.
Social services – One of our licensed social worker volunteers will be available to provide more information and assistance on obtaining services such as food stamps, Medicaid, and locating quality childcare or housing.
Life skills training– Participants will have access to free training programs that include topics such as job-related training, career advancement skills, resume/ interview prep, job search skills, as well as our financial literacy programs. Participants will also be invited to monthly webinars on budgeting and credit counseling provided by a certified financial advisor.
Emotional support & mentoring– You'll work with us to develop a Personalized Service Plan that will help us assess areas of need, and also identifies areas in which the participant needs emotional support and mentoring as pathways to empowerment. Referrals to community resources such as a licensed counselor for the participant and children will also be available.
What you'll need to apply
In order to apply…
You must be a US Citizen, a single parent with primary custody, and a high school graduate (or have obtained a GED)
Enrolled in a two or four-year college as a full-time student working towards a degree (no certificates or diplomas)
Employed as an FT or PT employee for at least 6 months
Dependants must LIVE WITH the applicant
Show financial need
Have a 2.7 GPA or higher
Category: Uncategorized | Comment (0)
How to Set A Budget (And Stick to It)
July 9th, 2020
Setting a budget and sticking with it is hard, especially when money is tight. With bills coming in and only so much income to pay for them, it can be a challenge to set long-term financial goals that are actually attainable.
Fortunately, there are several tried-and-true strategies that can help you create a budget, and more importantly— stick to it. Here are a few ways to get started coming up with a budget plan that works for you and your family.
Keep track of your money
It's impossible to know what you can afford without keeping track of your money. This means tracking what's coming in and what's going out. If you have one job, the first part is easier— just note your monthly income. If you have multiple jobs and side gigs, this is where having some sort of spreadsheet or tracking system can help. At the end of every week, take a minute to note what you earned.
You'll also want to note down all your essential bills. This includes things like rent, groceries, health insurance, anything you can't live without. Seeing these numbers on paper (or on a screen) will help you determine what's left, and what can be put towards your savings goals or used as extra spending money. By prioritizing your must-haves first, you'll also guarantee that you never come up short for those important items.
Set goals
Now that you know a bit more about your monthly earnings and spendings, it's time to set some long-term financial goals. Although it's a great aspiration, not all of us can afford the recommended annual retirement savings. But the most important thing when it comes to retirement, is to start saving. Pick a goal that makes sense for you financially, and get in the habit of putting that money aside every month. Organize your savings into emergency and long-term savings accounts, and pick an amount to save every month that you can actually afford. Maybe your goals are lower than you'd like them to be at first. But the point isn't so much about the money, as it is about getting into good financial habits. Once savings becomes a normal part of your financial routine, it will feel easier— and become a lifelong practice.
Trim your expenses
Nobody likes to go without their favorite things, but sometimes trimming your expenses is an important part of coming up with that extra income needed to pay bills or contribute to savings. Take an honest look at your budget and decide how much you can afford in monthly spending money. This will be the money you can use for extras like eating out, shopping, or even just grabbing your favorite iced coffee. Knowing in advance what you can afford will help you stick to an amount, and prioritize what you truly want to buy that month. It also guarantees that your money goes towards all the important things (like bills and savings) before splurging on the other stuff— and you'll enjoy that extra spending more knowing you can actually afford it.
Remove temptation
One of the best ways to stick to your budget is to remove temptations. Maybe that means unsubscribing from your favorite store's emails or catalogs, or taking a different road home that doesn't take you past your go-to takeout spot. It might also mean skipping trips to the mall and avoiding the places you know you'll want to spend money. Whatever you can do to remove temptation from going over budget, do it. By stepping back from these tempting environments for a while, you'll be able to hold onto more of your money— which will help you solidify your budget and stick to it in the long term.
Keep your eye on the prize
In all of your budgeting practice, be sure to set some long term goals for yourself. Maybe your goal is to become a homeowner, or to pay off your credit card debts. Whatever it is, having this goal will help you keep your eye on the prize— especially when the temptation to go over-budget arises. By having a long-term financial goal, it becomes easier to say no to other types of spending and stick to your budget. After all, owning a home or becoming debt free will bring a lot more happiness than some overpriced coffee.
Psst…
Are you interested in completing your college degree? We're now accepting applications for the Fall 2020 semester from single parents living in Metro Atlanta (especially those in Gwinnet)!
Take a look at our eligibility requirements to start your application today. 
Questions? Get in touch with us here.
Category: Uncategorized | Comment (0)
There is a real fear
June 4th, 2020

If you're connected at all to any form of communicative device, you are aware of the worldwide protest going on right now due to the countless and senseless murders of
young black men (and at times young black women) at the hands of law enforcement. For years, young black men have been murdered simply due to stereotypes, racism, and fear.
You may ask yourself, why is this something that we would address through our nonprofit's platform. The answer is simple because 95% of the participants we have supported in our ten-year life span have been African-American. Even further, I am a young black mother, with a black husband, and four black sons. And there is a real fear. 
Just recently, my son was pulled over after work for speeding trying to pass the car in front of him, and I was SCARED. My first thought was, "NO, NOT NOW!" Because protest had been going on for a couple of days and I didn't know if he was going to encounter an agitated cop. I prayed that he would remember to use the techniques I taught him about how to engage with a police officer if pulled over…to place his hands on the dashboard at all times, be polite and not argumentative, don't reach for anything unless asked (and even then announce what he is grabbing), keep everything in one place so that he is not reaching in different places for the documents he needs, and lastly, if you are arrested don't resist and don't say a word. I'd hoped he would make it home alive and safe because I've seen videos of young black men murdered during a routine traffic stop even when compliant. And for what? Fear. 
Much of why we do the work we do at H.O.P.E, Inc. is to break barriers and defy stereotypes. I didn't want to be a statistic, and neither do our single parents. They work hard to fight the double standards of society that pre-judge their ability, professionalism, intelligence, and even their worth because of the color of their skin. We support education with hopes that they can be taken seriously and earn a liveable wage to avoid a life of poverty. This movement helped birth H.O.P.E, inc. before it was named because it is a fight that African-Americans have had to fight since we were brought to this country.
We are blessed to know that we are supported by a diverse group of people that help us break barriers every day. They see the passion of our single parents and they care, but do they care enough to stand? It is imperative that their voice is heard just as much as ours so that we can live out the dreams of civil rights icons like Martin Luther King, Jr. that fought for equality.
There is a real fear and African-Americans are tired. We're tired of dying, and I hope if you are not African-American that you are tired of reading about it and are moved enough to protest, talk to people you know that have the wrong view of what's happening today and support your black and brown brothers and sisters. This is humanities fight, not just ours.
Sincerely,


Kenita Smith, BBA, MBA, MA
President/CEO & Founder
H.O.P.E, Inc.
Category: Uncategorized | Comment (0)
Had you found the same?
May 7th, 2020
I received a call from a monthly donor a few weeks ago stating that she was doing her monthly budget when she realized she had more income than in previous months due to a decrease in expenses from being quarantined. She immediately called to see if she could increase her monthly donation.
Since her call, we have had several monthly donors do the same without having to ask them, and even other supporters were looking for more ways to help.
I've noticed myself that my household has saved hundreds in gas,   and hundreds more in cosmetics such as hair, nails, pedicures,   massages, entertainment, and even auto insurance.
 What about you? 
Are you noticing that you have more money available these   months and are you looking for ways to help people during   COVID19?
 If your answer is yes, we have a great opportunity for you! Why   not give the $35 you would have spent on nails this month, or the   $200 you saved on gas, to single-parent families that need your       help?
We've had 50% of our active participants affected by this disease with either the virus itself, job loss, or reduced hours. Like other nonprofits, we are fundraising vigorously to support our single-parent families. That's why we have started a COVID Relief fund to meet their needs.
If you would like to give to that fund between now and June 30th, please click here and impact lives when they need you most!
Sincerely,

Kenita Smith, BBA, MBA, MA
President/CEO & Founder
H.O.P.E, Inc.
P.S. Want to help people impacted by COVID19? Donate to our COVID Relief Fund and give hope to single parents in need. 
Category: Uncategorized | Comment (0)
I didn't give up!
March 16th, 2020
My name is Vlairis, I am a single mother of a three-year-old, and I was a full-time dental hygiene student. My dream had always been to work in healthcare since I was a little girl and that dream continued as I went through high school.
I found out about the dental hygiene career, and I fell in love with it. Since 2009, when I graduated from high school, I had been working towards that dream. Because my parents did not have the financial resources to enroll me in college, I was not able to enroll in post-secondary school right away and had to get a job instead. Yet, my desire to accomplish my dream never wavered.
Years later, with great excitement, I was able to finally enroll in college! However, before I could accomplish my goal of becoming a dental hygienist, I became a mother to my now three-year-old little boy. Some women may have given up due to the known hardships of being a single parent, but I didn't give up! I knew that I had an even bigger reason to accomplish my goals.
As a single mom full-time college student, it was impossible to make daycare and rent payments. Thankfully, that's when you came in! You were right on time to help me achieve a better future for my son and I. You gave me help with daycare, rent, and even paid for three months of swimming classes for my son during the summer. In addition to financial assistance, you provided training and seminars to help me make better financial decisions in the future. I will forever be thankful for the assistance and help you gave me throughout my journey.
Now you have the opportunity to help more single parents like me make a difference. There are seven more single mothers waiting to graduate from college behind me, and they need you to do it. H.O.P.E, Inc. is trying to make their dreams come true with it's Global Giving: Empower & Equip Single Parents Enrolled in College Project. Won't you click here and give today to affect change in seven more people's lives?
Thank you for all you did for me and will continue to do for others!
Proud Graduate,

Vlairis E.
Dental Hygienist
P.S. Make sure your donation counts by going to our Global Giving Project page to give your gift! Help more single moms like Vlairis beat poverty. 
Category: Uncategorized | Comment (0)
If I was in her shoes…
December 3rd, 2019

It's hard to believe that this little boy has grown to be such a great young man. In this picture, he had to be about three years old, and now he is a freshman in college at Georgia State University, proving that kids of single parents that go to college have a 40% chance of attending college as well.
There are many characteristics and qualities that make him awesome. He's well mannered, intelligent, family-oriented, and gives HOPE every month to support single parents in need, just to name a few, but what reminded me of what a wonderful son I have is what he did today! Without any pressure from me, he donated $33 to our GA Gives Day Campaign to help us meet our goal, and he did it because, "if it was me in need, I would want someone to give too!" It was a simple statement, but to hear that statement coming from an eighteen-year-old millennial truly blessed me! Being a freshman he can understand how hard it is to finish college, and knowing his mom's story he acted.
Destinee literally has only one semester left of college, and almost had to drop out due to a series of financial hardships. At this moment, we are only $502 away from our goal of $1,000. to help her complete her college degree. You can help by clicking here today,
Thank you in advance for believing in our single parents and being the help they need!
Sincerely,


Kenita Smith, BBA, MBA, MA
President/CEO & Founder
H.O.P.E, Inc.
P.S. We're halfway there! Click here to help Destinee today!
Category: Uncategorized | Comment (0)
You don't know my story….
November 28th, 2019

My name is Marion and I am the Treasurer on the Board of H.O.P.E, Inc. Most of you don't know my personal story, but I would like to share it with you today.
I became a mother at the young age of 17, which could have made me a statistic, and not only a statistic but not such a positive one. So many reports don't paint teen mother's in successful light, but through the grace of God and my family's love and support,  I was able to beat the odds. I finished high school, my bachelor's degree, and MBA all before the age of 30
I share this because I know how important it is to complete a college degree as a single parent first hand, which is why I joined HOPE Inc.'s Board in 2015.  The organization's mission of helping single parents complete their college degrees resonated with me, and I personally desire to help other single parents complete their college degrees as I did.
Today, we both can do just that by clicking here today,
Thank you in advance for allowing more single parents to make it as I did!
Sincerely,


Marion Q.
Board of Director, Treasurer
H.O.P.E, Inc.
P.S. It's game on! Let's keep making a difference by clicking here today!
Category: Uncategorized | Comment (0)
We don't just help single mothers…
November 27th, 2019
Did you realize that your donations don't just support single mothers in need, but they help single fathers who are often forgotten about in our society?
The number of young men with sole custody of their children while attending college is larger than many of us believe. Often times, support services offered by single parent organizations are not directed at single fathers, and they are often turned away when they need help the most.
But not so with H.O.P.E. Your support actually makes sure that all single parents working towards a college degree have a chance to get out of poverty.
Watch this 60-minute video of how you have helped one young man not give up!
Your donation this GA Gives Day will help us reach our $1,000 goal to make sure that one single parent keeps going like Shakar is able to because of your help. Although this campaign supports a single mom, her story resonates with Shakar and she will ultimately be affected by what you decide to do in 1 more day! Click here to encourage Destinee to keep going!
We're counting on you!
Sincerely,

Kenita Smith, BBA, MBA, MA
President/CEO & Founder
Category: Uncategorized | Comment (0)
We're 10-Years Old Today!
November 20th, 2019
Today, we turned 10-years old!
You did it! You got us to this wonderful milestone! It's amazing what you have allowed us to accomplish. Ten years ago, I had no nonprofit experience, no donors, and no grants, but I did have a program idea and a plan.
I didn't know who would believe in my vision for H.O.P.E, Inc., or if we would be able to accomplish all the big ideas we had. BUT YOU DID!
Back then, what we are doing today, felt almost light-years away. Yet, they say if you dream big, you'll exceed your wildest expectations. Many sacrifices were made to get this organization to where it is today, but it was so worth it!
We hope you can say that what you have contributed to, focused on, or been a part of over the past ten years makes you feel the same way.
A ten-year existence for a nonprofit and any business is a pretty big deal. A decade later, you have provided services for a total of 190 people! That's 63 single parents and 127 children! Want to see a snapshot of accomplishments, failures, success, and growth? Click here to view it.
We're celebrating and we want you to join us,  We'll have a wonderful 10-year celebration on December 8, 2019, at 5pm, at the Norcross Community Center to honor 10 critical people, organizations, and/or foundations that helped us give HOPE, some of you may have received an invitation in the mail if you've given to our cause before, but you are ALL welcomed. Seats are limited so please register for your free ticket by clicking here to say you'll be there.
We hope you will continue to take this journey with us, and help us change lives for
another decade!
Sincerely,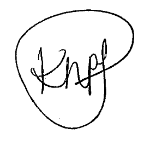 Kenita Smith, BBA. MBA. MA
President/CEO & Founder
H.O.P.E, INC.
Category: Uncategorized | Comment (0)