Posts tagged 'help'
Did you really help? Yes, you did!
April 29th, 2020
Hi There,
We try to never leave you hanging when you support our single-parent families and our mission. It is my hope that you always feel informed and know where your dollars are going. Below, I have created a video (don't worry it's brief and fun) that will update you on how you have supported COVID19 victims and how we're surviving.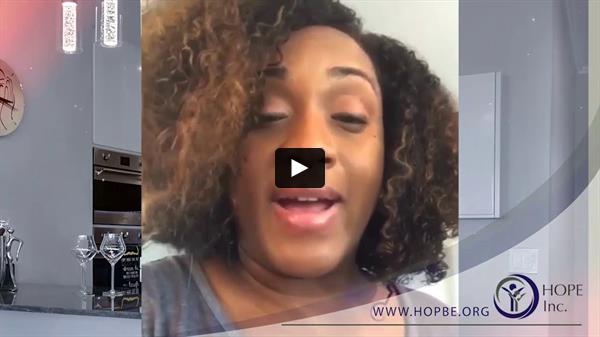 I hope you enjoyed it!
Sincerely,


Kenita Smith, BBA, MBA, MA
President/CEO and Founder
H.O.P.E, Inc.
Category: Uncategorized | Comment (0)
In less than 30 days…
February 4th, 2020
Hey there,
In less than 30 days, my world as I know it will change. You've heard stories about how I became a single mom at age 21, and have raised my two biological sons, and stepson, Deon Jr., to beat the odds. Well, within 4 weeks there will be a new addition to my family, and yes, it is another BOY!
We wait with anticipation because Ronald Jr. (RJ) has been longed for with faithful prayers for 25 years by my husband, Ron. RJ will be his very first biological child and the very first grandson on his side of the family! It's no wonder that our families and friends are so excited for us, as evident by the 100 people in attendance for our baby shower last weekend (and that was a reduced list).
I feel privileged and honored to give my husband this great gift, and in thinking about what it means to have a dream fulfilled, I thought about the great gift you and I give to the single parents we serve every day. Of course, being a conduit of something so special changes one's life and perspective.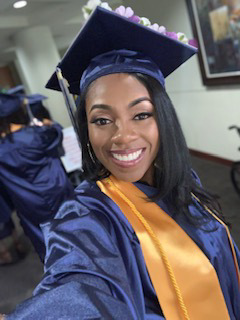 I think about how you helped give Dominique (pictured on the left) her long term dream of becoming a Dental Hygienist. After twelve years of hoping to achieve this goal, she graduated in December 2019, along with nine other graduates! Not only that, she was THE FIRST MEMBER IN HER FAMILY TO GRADUATE FROM COLLEGE! Of course, as a teen mom, she wasn't expected to accomplish much. The odds were stacked against her, and society stipulated her abilities and worth. Yet, she graduated with a high G.P.A, had job offers in hand before walking the stage, passed her state boards, and increased her salary from $18,000 to $35,000! She took advantage of our financial training programs, increased her credit score by 32 points, and established an emergency fund of $600.
In the months to come, we'll be sharing your impact in 2019. Life change, like what you just accomplished through your work with H.O.P.E, Inc., is not something to take lightly. Ten lives were changed just last year because of you, and in 2020 seven more graduates will walk across the stage due to your continued support!
So, as I wait for my bundle of joy, I hope that you are filled with joy. The joy of knowing that you not only changed one life last year but ten and you have seven more to impact this year!
Sincerely,


Kenita Smith, BBA, MBA, MA
President/CEO & Founder
H.O.P.E, Inc.
Category: Uncategorized | Comment (0)
If I was in her shoes…
December 3rd, 2019

It's hard to believe that this little boy has grown to be such a great young man. In this picture, he had to be about three years old, and now he is a freshman in college at Georgia State University, proving that kids of single parents that go to college have a 40% chance of attending college as well.
There are many characteristics and qualities that make him awesome. He's well mannered, intelligent, family-oriented, and gives HOPE every month to support single parents in need, just to name a few, but what reminded me of what a wonderful son I have is what he did today! Without any pressure from me, he donated $33 to our GA Gives Day Campaign to help us meet our goal, and he did it because, "if it was me in need, I would want someone to give too!" It was a simple statement, but to hear that statement coming from an eighteen-year-old millennial truly blessed me! Being a freshman he can understand how hard it is to finish college, and knowing his mom's story he acted.
Destinee literally has only one semester left of college, and almost had to drop out due to a series of financial hardships. At this moment, we are only $502 away from our goal of $1,000. to help her complete her college degree. You can help by clicking here today,
Thank you in advance for believing in our single parents and being the help they need!
Sincerely,


Kenita Smith, BBA, MBA, MA
President/CEO & Founder
H.O.P.E, Inc.
P.S. We're halfway there! Click here to help Destinee today!
Category: Uncategorized | Comment (0)
We're 10-Years Old Today!
November 20th, 2019
Today, we turned 10-years old!
You did it! You got us to this wonderful milestone! It's amazing what you have allowed us to accomplish. Ten years ago, I had no nonprofit experience, no donors, and no grants, but I did have a program idea and a plan.
I didn't know who would believe in my vision for H.O.P.E, Inc., or if we would be able to accomplish all the big ideas we had. BUT YOU DID!
Back then, what we are doing today, felt almost light-years away. Yet, they say if you dream big, you'll exceed your wildest expectations. Many sacrifices were made to get this organization to where it is today, but it was so worth it!
We hope you can say that what you have contributed to, focused on, or been a part of over the past ten years makes you feel the same way.
A ten-year existence for a nonprofit and any business is a pretty big deal. A decade later, you have provided services for a total of 190 people! That's 63 single parents and 127 children! Want to see a snapshot of accomplishments, failures, success, and growth? Click here to view it.
We're celebrating and we want you to join us,  We'll have a wonderful 10-year celebration on December 8, 2019, at 5pm, at the Norcross Community Center to honor 10 critical people, organizations, and/or foundations that helped us give HOPE, some of you may have received an invitation in the mail if you've given to our cause before, but you are ALL welcomed. Seats are limited so please register for your free ticket by clicking here to say you'll be there.
We hope you will continue to take this journey with us, and help us change lives for
another decade!
Sincerely,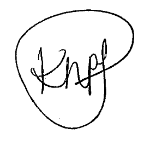 Kenita Smith, BBA. MBA. MA
President/CEO & Founder
H.O.P.E, INC.
Category: Uncategorized | Comment (0)