Posts tagged 'financial help'
Calling all single parents students in Gwinnett County, Atlanta!
July 15th, 2020

Hey Gwinnett County!
Are you a single parent currently enrolled in a college program to earn your Associate's or Bachelor's degree? If so, keep reading, because…
Our funding and support program for single parent students here at HOPE Inc. is now accepting applicants for the Fall 2020 semester— and we especially want to hear from YOU Gwinnett County!
About Us
H.O.P.E. Inc. is an education nonprofit supporting Metro Atlanta. We work with single parent students to help them obtain a college degree, develop essential life skills, and ultimately become self-sufficient.
We do this by providing our single parent students with:
Financial assistance for housing and childcare
A facilitator to connect our students to community resources
Financial literacy and a game plan for financial independence
Counseling resources and success coaching
Sound interesting? Here are a few more details about our program and what you can expect from us.
What we provide
Child care assistance– HOPE provides up to $100 per week for child care assistance— which is paid directly to the childcare provider on behalf of the program participant.
Rent assistance– We provide up to $400 per month in rent assistance, paid directly to the mortgage lender or apartment leasing officer on behalf of the program participant.
Social services – One of our licensed social worker volunteers will be available to provide more information and assistance on obtaining services such as food stamps, Medicaid, and locating quality childcare or housing.
Life skills training– Participants will have access to free training programs that include topics such as job-related training, career advancement skills, resume/ interview prep, job search skills, as well as our financial literacy programs. Participants will also be invited to monthly webinars on budgeting and credit counseling provided by a certified financial advisor.
Emotional support & mentoring– You'll work with us to develop a Personalized Service Plan that will help us assess areas of need, and also identifies areas in which the participant needs emotional support and mentoring as pathways to empowerment. Referrals to community resources such as a licensed counselor for the participant and children will also be available.
What you'll need to apply
In order to apply…
You must be a US Citizen, a single parent with primary custody, and a high school graduate (or have obtained a GED)
Enrolled in a two or four-year college as a full-time student working towards a degree (no certificates or diplomas)
Employed as an FT or PT employee for at least 6 months
Dependants must LIVE WITH the applicant
Show financial need
Have a 2.7 GPA or higher
Category: Uncategorized | Comment (0)
How to Set A Budget (And Stick to It)
July 9th, 2020
Setting a budget and sticking with it is hard, especially when money is tight. With bills coming in and only so much income to pay for them, it can be a challenge to set long-term financial goals that are actually attainable.
Fortunately, there are several tried-and-true strategies that can help you create a budget, and more importantly— stick to it. Here are a few ways to get started coming up with a budget plan that works for you and your family.
Keep track of your money
It's impossible to know what you can afford without keeping track of your money. This means tracking what's coming in and what's going out. If you have one job, the first part is easier— just note your monthly income. If you have multiple jobs and side gigs, this is where having some sort of spreadsheet or tracking system can help. At the end of every week, take a minute to note what you earned.
You'll also want to note down all your essential bills. This includes things like rent, groceries, health insurance, anything you can't live without. Seeing these numbers on paper (or on a screen) will help you determine what's left, and what can be put towards your savings goals or used as extra spending money. By prioritizing your must-haves first, you'll also guarantee that you never come up short for those important items.
Set goals
Now that you know a bit more about your monthly earnings and spendings, it's time to set some long-term financial goals. Although it's a great aspiration, not all of us can afford the recommended annual retirement savings. But the most important thing when it comes to retirement, is to start saving. Pick a goal that makes sense for you financially, and get in the habit of putting that money aside every month. Organize your savings into emergency and long-term savings accounts, and pick an amount to save every month that you can actually afford. Maybe your goals are lower than you'd like them to be at first. But the point isn't so much about the money, as it is about getting into good financial habits. Once savings becomes a normal part of your financial routine, it will feel easier— and become a lifelong practice.
Trim your expenses
Nobody likes to go without their favorite things, but sometimes trimming your expenses is an important part of coming up with that extra income needed to pay bills or contribute to savings. Take an honest look at your budget and decide how much you can afford in monthly spending money. This will be the money you can use for extras like eating out, shopping, or even just grabbing your favorite iced coffee. Knowing in advance what you can afford will help you stick to an amount, and prioritize what you truly want to buy that month. It also guarantees that your money goes towards all the important things (like bills and savings) before splurging on the other stuff— and you'll enjoy that extra spending more knowing you can actually afford it.
Remove temptation
One of the best ways to stick to your budget is to remove temptations. Maybe that means unsubscribing from your favorite store's emails or catalogs, or taking a different road home that doesn't take you past your go-to takeout spot. It might also mean skipping trips to the mall and avoiding the places you know you'll want to spend money. Whatever you can do to remove temptation from going over budget, do it. By stepping back from these tempting environments for a while, you'll be able to hold onto more of your money— which will help you solidify your budget and stick to it in the long term.
Keep your eye on the prize
In all of your budgeting practice, be sure to set some long term goals for yourself. Maybe your goal is to become a homeowner, or to pay off your credit card debts. Whatever it is, having this goal will help you keep your eye on the prize— especially when the temptation to go over-budget arises. By having a long-term financial goal, it becomes easier to say no to other types of spending and stick to your budget. After all, owning a home or becoming debt free will bring a lot more happiness than some overpriced coffee.
Psst…
Are you interested in completing your college degree? We're now accepting applications for the Fall 2020 semester from single parents living in Metro Atlanta (especially those in Gwinnet)!
Take a look at our eligibility requirements to start your application today. 
Questions? Get in touch with us here.
Category: Uncategorized | Comment (0)
I didn't give up!
March 16th, 2020
My name is Vlairis, I am a single mother of a three-year-old, and I was a full-time dental hygiene student. My dream had always been to work in healthcare since I was a little girl and that dream continued as I went through high school.
I found out about the dental hygiene career, and I fell in love with it. Since 2009, when I graduated from high school, I had been working towards that dream. Because my parents did not have the financial resources to enroll me in college, I was not able to enroll in post-secondary school right away and had to get a job instead. Yet, my desire to accomplish my dream never wavered.
Years later, with great excitement, I was able to finally enroll in college! However, before I could accomplish my goal of becoming a dental hygienist, I became a mother to my now three-year-old little boy. Some women may have given up due to the known hardships of being a single parent, but I didn't give up! I knew that I had an even bigger reason to accomplish my goals.
As a single mom full-time college student, it was impossible to make daycare and rent payments. Thankfully, that's when you came in! You were right on time to help me achieve a better future for my son and I. You gave me help with daycare, rent, and even paid for three months of swimming classes for my son during the summer. In addition to financial assistance, you provided training and seminars to help me make better financial decisions in the future. I will forever be thankful for the assistance and help you gave me throughout my journey.
Now you have the opportunity to help more single parents like me make a difference. There are seven more single mothers waiting to graduate from college behind me, and they need you to do it. H.O.P.E, Inc. is trying to make their dreams come true with it's Global Giving: Empower & Equip Single Parents Enrolled in College Project. Won't you click here and give today to affect change in seven more people's lives?
Thank you for all you did for me and will continue to do for others!
Proud Graduate,

Vlairis E.
Dental Hygienist
P.S. Make sure your donation counts by going to our Global Giving Project page to give your gift! Help more single moms like Vlairis beat poverty. 
Category: Uncategorized | Comment (0)
Today is the Day!
March 9th, 2020

It's March 9th! Today is the day that we kick off our Global Giving Project that we told you about a couple of days ago.
The purpose of this project is to help seven single parents complete their college degrees this year and increase the number of single parents we assist. Now we know that sometimes you may feel like there's always a need and you just can't help everyone, but we would like to offer another perspective.
Yes, there is always a need, BUT you have single-handedly met the needs of 195 people SUCCESSFULLY! In Gwinnett County alone, less than 30% of single-parent students are graduating, but YOU have an 80% graduation rate! You aren't making a small difference, you are making a HUGE difference!!
This project will give you the option to keep doing what you've been doing and impact more lives, but it will also open the opportunity to others that may want to help too!
What do we need you to do? (1) We need you to go to our Global Giving Project: Empower & Equip Single Parents Enrolled in College and commit to offering one of the following gifts to our single parents…
– $10 to help a single parent open a savings account
– $25 to provide financial training for a single parent
– $50 provides counseling for a single parent
– $100 provides a full weeks worth of childcare
– $250 shelters a single parent and their children for one month
– $1,000 secures childcare for a year!
REMEMBER YOU HAVE TO DONATE THROUGH OUR PROJECT SITE, NOT OUR WEBSITE FOR THE GIFT TO COUNT.
(2) Become our ambassador and share your donation on your social media sites, encouraging others to join you. They say child-rearing takes a village, well I'm convinced that fundraising does too. The great thing about our village is that you're always there!
We have two weeks to reach our goal of $5,000 from 40 different donors! Will you make it happen? I'm confident that you will.
Sincerely,


Kenita Smith, BBA, MBA, MBA
President/CEO and Founder
H.O.P.E, Inc.
P.S. It's kick-off day! We need 40 donors to go to our Global Giving Project: Empower & Equip Single Parents Enrolled in College and help us reach our project goal of $5,000! 
Category: Uncategorized | Comment (0)
We don't just help single mothers…
November 27th, 2019
Did you realize that your donations don't just support single mothers in need, but they help single fathers who are often forgotten about in our society?
The number of young men with sole custody of their children while attending college is larger than many of us believe. Often times, support services offered by single parent organizations are not directed at single fathers, and they are often turned away when they need help the most.
But not so with H.O.P.E. Your support actually makes sure that all single parents working towards a college degree have a chance to get out of poverty.
Watch this 60-minute video of how you have helped one young man not give up!
Your donation this GA Gives Day will help us reach our $1,000 goal to make sure that one single parent keeps going like Shakar is able to because of your help. Although this campaign supports a single mom, her story resonates with Shakar and she will ultimately be affected by what you decide to do in 1 more day! Click here to encourage Destinee to keep going!
We're counting on you!
Sincerely,

Kenita Smith, BBA, MBA, MA
President/CEO & Founder
Category: Uncategorized | Comment (0)
We're 10-Years Old Today!
November 20th, 2019
Today, we turned 10-years old!
You did it! You got us to this wonderful milestone! It's amazing what you have allowed us to accomplish. Ten years ago, I had no nonprofit experience, no donors, and no grants, but I did have a program idea and a plan.
I didn't know who would believe in my vision for H.O.P.E, Inc., or if we would be able to accomplish all the big ideas we had. BUT YOU DID!
Back then, what we are doing today, felt almost light-years away. Yet, they say if you dream big, you'll exceed your wildest expectations. Many sacrifices were made to get this organization to where it is today, but it was so worth it!
We hope you can say that what you have contributed to, focused on, or been a part of over the past ten years makes you feel the same way.
A ten-year existence for a nonprofit and any business is a pretty big deal. A decade later, you have provided services for a total of 190 people! That's 63 single parents and 127 children! Want to see a snapshot of accomplishments, failures, success, and growth? Click here to view it.
We're celebrating and we want you to join us,  We'll have a wonderful 10-year celebration on December 8, 2019, at 5pm, at the Norcross Community Center to honor 10 critical people, organizations, and/or foundations that helped us give HOPE, some of you may have received an invitation in the mail if you've given to our cause before, but you are ALL welcomed. Seats are limited so please register for your free ticket by clicking here to say you'll be there.
We hope you will continue to take this journey with us, and help us change lives for
another decade!
Sincerely,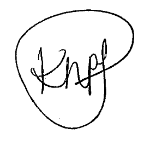 Kenita Smith, BBA. MBA. MA
President/CEO & Founder
H.O.P.E, INC.
Category: Uncategorized | Comment (0)