Posts tagged 'COVID19 fund'
We're hoping it does!
June 3rd, 2020
They say that April showers bring May flowers, but does it? Is there really hope on the other side of this pandemic? We certainly believe there is hope. We see it every week through the actions of our donors. Here's a video telling you just how much they've supported single-parent families that need them right now! We also slid in a little update about how we're doing as an organization overall. I hope you enjoy it!
Sincerely,

Kenita Smith, BBA, MBA, MA
President/CEO & Founder
H.O.P.E, Inc.
P.S. Don't forget about our Redirect HOPE giving campaign! The only way to keep helping the single-parent families in our program is through the donations you give. The SBA loans and other COVID19 relief efforts can't be used to provide direct program services. We need you to keep HOPE going another ten years. Click here to donate the gas, restaurant, hair cut, coffee, or nail money you saved and make a difference. 
Category: Uncategorized | Comment (0)
Had you found the same?
May 7th, 2020
I received a call from a monthly donor a few weeks ago stating that she was doing her monthly budget when she realized she had more income than in previous months due to a decrease in expenses from being quarantined. She immediately called to see if she could increase her monthly donation.
Since her call, we have had several monthly donors do the same without having to ask them, and even other supporters were looking for more ways to help.
I've noticed myself that my household has saved hundreds in gas,   and hundreds more in cosmetics such as hair, nails, pedicures,   massages, entertainment, and even auto insurance.
 What about you? 
Are you noticing that you have more money available these   months and are you looking for ways to help people during   COVID19?
 If your answer is yes, we have a great opportunity for you! Why   not give the $35 you would have spent on nails this month, or the   $200 you saved on gas, to single-parent families that need your       help?
We've had 50% of our active participants affected by this disease with either the virus itself, job loss, or reduced hours. Like other nonprofits, we are fundraising vigorously to support our single-parent families. That's why we have started a COVID Relief fund to meet their needs.
If you would like to give to that fund between now and June 30th, please click here and impact lives when they need you most!
Sincerely,

Kenita Smith, BBA, MBA, MA
President/CEO & Founder
H.O.P.E, Inc.
P.S. Want to help people impacted by COVID19? Donate to our COVID Relief Fund and give hope to single parents in need. 
Category: Uncategorized | Comment (0)
Did you really help? Yes, you did!
April 29th, 2020
Hi There,
We try to never leave you hanging when you support our single-parent families and our mission. It is my hope that you always feel informed and know where your dollars are going. Below, I have created a video (don't worry it's brief and fun) that will update you on how you have supported COVID19 victims and how we're surviving.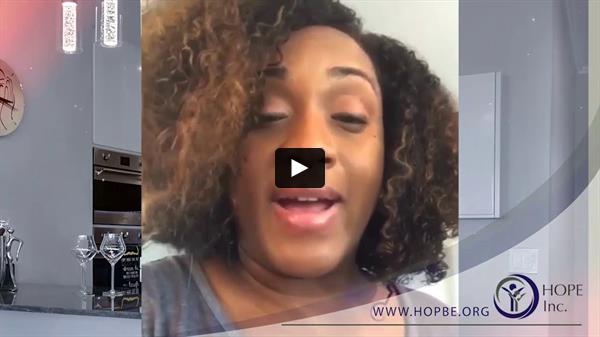 I hope you enjoyed it!
Sincerely,


Kenita Smith, BBA, MBA, MA
President/CEO and Founder
H.O.P.E, Inc.
Category: Uncategorized | Comment (0)