Posts tagged 'volunteer'
What would you do?
March 6th, 2020

What would you do with a 121% increase in salary? I would imagine that things would look quite different financially for you. You would be in a new tax bracket, economic class,
could possibly afford to purchase things you've dreamt about, and would certainly improve your quality of life, right?
Well, that's what 42% of our graduates are experiencing right now. With less than one year in their new careers, many of them have increased their annual income by 121%! Most went from making under $20,000 to over $50,000 because YOU believed in them!
I'm writing today to tell you about an exciting opportunity that we have this month, and we need your help to achieve our goal.
It's no secret, that we have been on a mission to grow, and we have done so gradually and gracefully over the past ten years, especially in the last three years. This month we have an opportunity to become members of the Global Giving Network, but in order to do so, we need to raise a total of $5,000 from 40 individual donors to help increase the number of single parents we can serve this year.
The name of our project is Empower & Equip Single Parents Enrolled in College, and we need all of our supporters to go to our project and give between the dates of March 9th and March 25th. Now, the KEY is you MUST give on our Global Giving site within these dates for the gift to count. You can give…
$10 to help a single parent open a savings account
$25 to provide financial training for a single parent
$50 provides counseling for a single parent
$100 provides a full weeks worth of childcare
$250 shelters a single parent and their children for one month
$1,000 secures childcare for a year!
Why is this important? We want to see our seven upcoming graduates increase their incomes by 121% too, and we want to empower more single parents to complete their college education. What you all have done is nothing short of AMAZING through our HOPE program, and we want to keep up the good work we are both doing in the community.
Let's keep changing lives together and exceed our project goal to reach more single parents!
Sincerely,

Kenita Smith, BBA, MBA, MA
President/CEO & Founder
H.O.P.E, Inc.
P.S. it all kicks off March 9th! We just need 40 individual donors to help us raise $5,000 to change more lives! 
Category: Uncategorized | Comment (0)
We're 10-Years Old Today!
November 20th, 2019
Today, we turned 10-years old!
You did it! You got us to this wonderful milestone! It's amazing what you have allowed us to accomplish. Ten years ago, I had no nonprofit experience, no donors, and no grants, but I did have a program idea and a plan.
I didn't know who would believe in my vision for H.O.P.E, Inc., or if we would be able to accomplish all the big ideas we had. BUT YOU DID!
Back then, what we are doing today, felt almost light-years away. Yet, they say if you dream big, you'll exceed your wildest expectations. Many sacrifices were made to get this organization to where it is today, but it was so worth it!
We hope you can say that what you have contributed to, focused on, or been a part of over the past ten years makes you feel the same way.
A ten-year existence for a nonprofit and any business is a pretty big deal. A decade later, you have provided services for a total of 190 people! That's 63 single parents and 127 children! Want to see a snapshot of accomplishments, failures, success, and growth? Click here to view it.
We're celebrating and we want you to join us,  We'll have a wonderful 10-year celebration on December 8, 2019, at 5pm, at the Norcross Community Center to honor 10 critical people, organizations, and/or foundations that helped us give HOPE, some of you may have received an invitation in the mail if you've given to our cause before, but you are ALL welcomed. Seats are limited so please register for your free ticket by clicking here to say you'll be there.
We hope you will continue to take this journey with us, and help us change lives for
another decade!
Sincerely,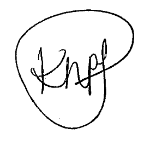 Kenita Smith, BBA. MBA. MA
President/CEO & Founder
H.O.P.E, INC.
Category: Uncategorized | Comment (0)