Posts tagged 'HOPE'
Run With Us, Enter to Win Big Peach Co. Shoes!
September 11th, 2020

Wanna win a brand new pair of running shoes?
We're excited to announce that this year for our annual Neon Deon 5K Run (happening September 21- October 7‬) we'll be partnering up with one of Atlanta's top fitness stores— Big Peach Running Co.!
In honor of the event, Big Peach Running Co. will be generously donating a FREE pair of shoes to one lucky runner, a $150 value!
So how do you win?
LIKE, FOLLOW, and then TAG two people on either the H.O.P.E, Inc. (Helping Other People be Empowered) page, or this Neon Deon page AND Big Peach Running Co. – Suwanee or Big Peach Running Co. – Brookhaven to qualify for a FREE pair of shoes from Big Peach Running Co.
The opportunity ends September 16 at 11:59pm EST. The winner will be announced ‪on September 18!
Category: Uncategorized | Comment (0)
Make A Difference, Get Outside: Join Us for Our First Ever Virtual 5k!
August 20th, 2020
It's been a tough year. But nothing gets our spirits up quite like getting outside and spending time with our favorite people. Even if you can't physically get together with your family and friends right now, that doesn't mean you can't do something fun….like joining us for our first ever Virtual 5K!
Join Us!
This year we'll be calling up our favorite people and inviting them to join us (anytime between September 21 and October 7) for a Virtual 5k. Not only will it allow you to get out (and chat with your family or friends on video), but the proceeds also go towards a great cause— helping single parents in Metro Atlanta get their college degrees, aka HOPE!
The best part? It's only $10 to sign up!
How It Works:
Step 1: Register!
Step 2: Send a note to your friend or family members, like this one:
Hey, I miss you! Want to do a virtual 5K together sometime between Sept 21st and Oct 7th? It would be great to walk and talk, while also raising money for the single-parent families of HOPE Inc. Interested? Let's try it! Here's the link to sign up.
Step 3: Between Sept 21st and October 7th, complete your walking Virtual 5k while chatting on your favorite app (Zoom, What's App, House Party, Skype…you name it)!
As you walk, you and your friends can also use our It's Your Run app. From the app, you'll be able to upload your pictures and videos, plus keep track of your time and distance!
Free, Fun Swag!
Once registered, you'll get instructions for picking up your Swag Bag, which includes a customized face mask, hand sanitizer, and a wristband.
Want even more swag? You can also order one of our custom Virtual 5K T-Shirts for just $25. This year, they'll be promoting our chosen theme:
"And the three of these remain, Faith, Hope, and Love."
By joining our virtual event, you'll also be eligible for these awesome prizes:
$25 Amazon gift card to the first five people that set up a fundraising page and make their goal by October 5, 2020
$100 Amazon gift card to the person who raises the most money for the event
We've lost a lot this year, but there's still so much we can do. We hope you'll join us and spend some time outside catching up with loved ones, and supporting the important work we're doing for our single parent students.
Join us, get outside, and make a difference!
With love,
The HOPE Inc. Team
About HOPE
Here at HOPE, we're dedicated to helping single parents of Metro Atlanta through education. Our program plays a key role in social justice by ensuring that our participants, 95% of whom are African American, are able to obtain their college degrees and secure future wealth, opportunities, and privileges in our society.
Category: Uncategorized | Comment (0)
Support Black Lives Matter in Atlanta: Uplift A Single Parent Student
July 14th, 2020
We know this: One of the best ways to fight inequality is by taking steps to guarantee intergenerational economic mobility (IGM) for black families and their children. One way to get there? Education.
Intergenerational economic mobility refers to the likelihood that a child will experience a higher standard of living than their parents, and in the US this number is sorely lacking. In fact, a 2015 study from The Stanford Center on Poverty and Inequality found that on average, IGM is significantly lower in the U.S. than in most other developed countries.
What does that mean? It means that poor American families are staying in poverty for many generations, with some scientists estimating that it takes as many as 10 to 15 generations for families to break free of it.
HOPE: How We're Breaking the Cycle of Poverty
"Education is not a way to escape poverty, it is a way of fighting it." -Julius Nyerere
Here at HOPE, we like to think of ourselves as breaking that cycle of poverty with education. Our program plays a key role in social justice by ensuring that our participants, who are 95% African American, are able to obtain their college degrees in six years or less and thus secure future wealth, opportunities, and privileges in our society.
There are many black Americans struggling to complete a four-year degree, but our program specifically targets those who may arguably be struggling the most: working single parents living in Metro Atlanta— which is considered by some to be one of the most difficult cities for solo parents.
Our Success Stories
"Overcoming poverty is not a gesture of charity. It is an act of justice." -Nelson Mandela
As of 2019, HOPE has served 195 people, including 64 single parents and 131 children. Our program, which has an 80% graduation rate, supports participants throughout the duration of their two or four-year degrees by providing rent and child care assistance, financial seminars, and even counseling.
While more than half of our graduates previously earned annual incomes under $20,000, over a third now earn between $30,000 and $40,000, and another 42% of our graduates are earning over $50,000 in their chosen fields— a 121% increase.
Call for Support
"In this program, I was never alone." – Laverne M., HOPE graduate and mother of five
We're proud to have served so many hard working single parents in Metro Atlanta, and we're always looking to do more. We believe that the success of our program is largely due to our holistic approach, and the time we spend making sure each participant has what they need to succeed.
As a small team of only two full-time employees, we're working hard every day to meet the needs of our participants— and we always appreciate the extra help.
Here are just some of the ways you can support the black lives in our community and help us meet our $2,500 fundraising goal
Any donation you make will help us to continue our mission of HOPE: to empower, encourage, and equip working single parents in our community, and allow them to provide a better life for themselves, their children, and generations to come.
Category: Uncategorized | Comment (0)
Had you found the same?
May 7th, 2020
I received a call from a monthly donor a few weeks ago stating that she was doing her monthly budget when she realized she had more income than in previous months due to a decrease in expenses from being quarantined. She immediately called to see if she could increase her monthly donation.
Since her call, we have had several monthly donors do the same without having to ask them, and even other supporters were looking for more ways to help.
I've noticed myself that my household has saved hundreds in gas,   and hundreds more in cosmetics such as hair, nails, pedicures,   massages, entertainment, and even auto insurance.
 What about you? 
Are you noticing that you have more money available these   months and are you looking for ways to help people during   COVID19?
 If your answer is yes, we have a great opportunity for you! Why   not give the $35 you would have spent on nails this month, or the   $200 you saved on gas, to single-parent families that need your       help?
We've had 50% of our active participants affected by this disease with either the virus itself, job loss, or reduced hours. Like other nonprofits, we are fundraising vigorously to support our single-parent families. That's why we have started a COVID Relief fund to meet their needs.
If you would like to give to that fund between now and June 30th, please click here and impact lives when they need you most!
Sincerely,

Kenita Smith, BBA, MBA, MA
President/CEO & Founder
H.O.P.E, Inc.
P.S. Want to help people impacted by COVID19? Donate to our COVID Relief Fund and give hope to single parents in need. 
Category: Uncategorized | Comment (0)
The Fight is Not Over!
May 4th, 2020
Hey HOPE Family, 

We will not allow the coronavirus to stop our commitment to single parents.
Why? Because despite the challenges this virus has created, we still have single-parent
families who depend on us. They cannot wait until "normalcy" returns. Therefore, we will not rest while they wait for government stimulus checks and unemployment, and we hope you will not wait, either.
That's why on May 5th, we are participating in #GivingTuesdayNow. This global day of giving and unity was created as an emergency response to the unprecedented need caused by COVID-19.
On this special day, please consider making a gift to help our community when it's needed most. Your donation is tax-deductible, and your gift will be used to serve our single-parent families when they need our support the most.
Our work does not stop because of a crisis. That is why your support is appreciated now more than ever. Thank you in advance for joining us on this remarkable day of giving and unity, and for continuing to be a partner we can count on.
With gratitude,

Kenita Smith, BBA, MBA, MA
President/CEO & Founder
H.O.P.E, Inc.
P.S. On May 5th continue to make a difference in the lives of those that need you! The fight isn't over for our single parents, but you're keeping their HOPE alive. 
Category: Uncategorized | Comment (0)
Did you really help? Yes, you did!
April 29th, 2020
Hi There,
We try to never leave you hanging when you support our single-parent families and our mission. It is my hope that you always feel informed and know where your dollars are going. Below, I have created a video (don't worry it's brief and fun) that will update you on how you have supported COVID19 victims and how we're surviving.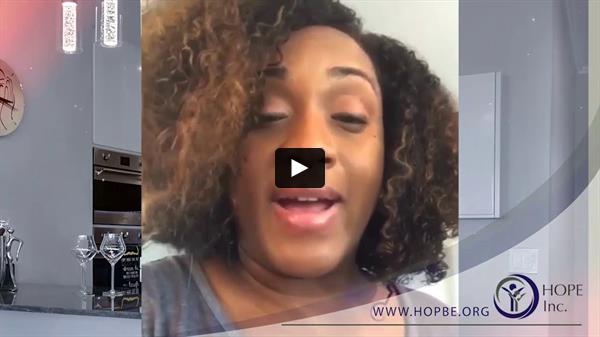 I hope you enjoyed it!
Sincerely,


Kenita Smith, BBA, MBA, MA
President/CEO and Founder
H.O.P.E, Inc.
Category: Uncategorized | Comment (0)
I didn't give up!
March 16th, 2020
My name is Vlairis, I am a single mother of a three-year-old, and I was a full-time dental hygiene student. My dream had always been to work in healthcare since I was a little girl and that dream continued as I went through high school.
I found out about the dental hygiene career, and I fell in love with it. Since 2009, when I graduated from high school, I had been working towards that dream. Because my parents did not have the financial resources to enroll me in college, I was not able to enroll in post-secondary school right away and had to get a job instead. Yet, my desire to accomplish my dream never wavered.
Years later, with great excitement, I was able to finally enroll in college! However, before I could accomplish my goal of becoming a dental hygienist, I became a mother to my now three-year-old little boy. Some women may have given up due to the known hardships of being a single parent, but I didn't give up! I knew that I had an even bigger reason to accomplish my goals.
As a single mom full-time college student, it was impossible to make daycare and rent payments. Thankfully, that's when you came in! You were right on time to help me achieve a better future for my son and I. You gave me help with daycare, rent, and even paid for three months of swimming classes for my son during the summer. In addition to financial assistance, you provided training and seminars to help me make better financial decisions in the future. I will forever be thankful for the assistance and help you gave me throughout my journey.
Now you have the opportunity to help more single parents like me make a difference. There are seven more single mothers waiting to graduate from college behind me, and they need you to do it. H.O.P.E, Inc. is trying to make their dreams come true with it's Global Giving: Empower & Equip Single Parents Enrolled in College Project. Won't you click here and give today to affect change in seven more people's lives?
Thank you for all you did for me and will continue to do for others!
Proud Graduate,

Vlairis E.
Dental Hygienist
P.S. Make sure your donation counts by going to our Global Giving Project page to give your gift! Help more single moms like Vlairis beat poverty. 
Category: Uncategorized | Comment (0)
Today is the Day!
March 9th, 2020

It's March 9th! Today is the day that we kick off our Global Giving Project that we told you about a couple of days ago.
The purpose of this project is to help seven single parents complete their college degrees this year and increase the number of single parents we assist. Now we know that sometimes you may feel like there's always a need and you just can't help everyone, but we would like to offer another perspective.
Yes, there is always a need, BUT you have single-handedly met the needs of 195 people SUCCESSFULLY! In Gwinnett County alone, less than 30% of single-parent students are graduating, but YOU have an 80% graduation rate! You aren't making a small difference, you are making a HUGE difference!!
This project will give you the option to keep doing what you've been doing and impact more lives, but it will also open the opportunity to others that may want to help too!
What do we need you to do? (1) We need you to go to our Global Giving Project: Empower & Equip Single Parents Enrolled in College and commit to offering one of the following gifts to our single parents…
- $10 to help a single parent open a savings account
- $25 to provide financial training for a single parent
- $50 provides counseling for a single parent
- $100 provides a full weeks worth of childcare
- $250 shelters a single parent and their children for one month
- $1,000 secures childcare for a year!
REMEMBER YOU HAVE TO DONATE THROUGH OUR PROJECT SITE, NOT OUR WEBSITE FOR THE GIFT TO COUNT.
(2) Become our ambassador and share your donation on your social media sites, encouraging others to join you. They say child-rearing takes a village, well I'm convinced that fundraising does too. The great thing about our village is that you're always there!
We have two weeks to reach our goal of $5,000 from 40 different donors! Will you make it happen? I'm confident that you will.
Sincerely,


Kenita Smith, BBA, MBA, MBA
President/CEO and Founder
H.O.P.E, Inc.
P.S. It's kick-off day! We need 40 donors to go to our Global Giving Project: Empower & Equip Single Parents Enrolled in College and help us reach our project goal of $5,000! 
Category: Uncategorized | Comment (0)
In Just One Week!
November 27th, 2019
In just one week…
In one week, the race will be on to help one single mother complete her last semester of college. You may say, we're always helping a single mother finish college, that's what we do when we give to HOPE, what makes this situation different?
Destiny has been with us for a little over two years and has hit several snags in the last three months. Her car broke down, while she still owed. Her employer cut her hours at work. She found out that her son has been having trouble in school, AND then after all of that, her landlord has decided not to renew her lease so she has to find new housing. All of that has threatened her ability to finish her last semester in college, and she needs a little more help from us than usual.
This mother has been diligent, a great saver, and is an overall great human being. Yet life happens, and sometimes there's no one to help you through the hard times. BUT NOT IN HER CASE. You've worked hard to make sure that people like Destiny accomplish their academic goals. We're hoping that you'll make sure she makes it over the graduation stage.
As we mentioned last week, we have been chosen to participate in the Colca-Cola Women's Empowerment Challenge, which means that Coca-Cola will match all funds raised through our Ga Gives campaign. Such AWESOME news!  #CocaColaEmpowersWomen
Help us raise $1,000 to show Destiny she's not alone! Your gift will be matched and do more than you can imagine for this single family of 3.
Sincerely,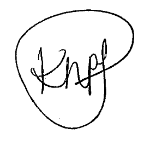 Kenita Smith, BBA, MBA, MA
President/CEO & Founder
H.O.P.E, Inc.
P.S. You don't even have to wait until December 3rd, you can give right now by clicking here and be one of the first to donate. 
Category: Uncategorized | Comment (0)
We're 10-Years Old Today!
November 20th, 2019
Today, we turned 10-years old!
You did it! You got us to this wonderful milestone! It's amazing what you have allowed us to accomplish. Ten years ago, I had no nonprofit experience, no donors, and no grants, but I did have a program idea and a plan.
I didn't know who would believe in my vision for H.O.P.E, Inc., or if we would be able to accomplish all the big ideas we had. BUT YOU DID!
Back then, what we are doing today, felt almost light-years away. Yet, they say if you dream big, you'll exceed your wildest expectations. Many sacrifices were made to get this organization to where it is today, but it was so worth it!
We hope you can say that what you have contributed to, focused on, or been a part of over the past ten years makes you feel the same way.
A ten-year existence for a nonprofit and any business is a pretty big deal. A decade later, you have provided services for a total of 190 people! That's 63 single parents and 127 children! Want to see a snapshot of accomplishments, failures, success, and growth? Click here to view it.
We're celebrating and we want you to join us,  We'll have a wonderful 10-year celebration on December 8, 2019, at 5pm, at the Norcross Community Center to honor 10 critical people, organizations, and/or foundations that helped us give HOPE, some of you may have received an invitation in the mail if you've given to our cause before, but you are ALL welcomed. Seats are limited so please register for your free ticket by clicking here to say you'll be there.
We hope you will continue to take this journey with us, and help us change lives for
another decade!
Sincerely,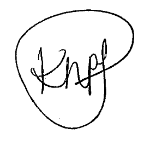 Kenita Smith, BBA. MBA. MA
President/CEO & Founder
H.O.P.E, INC.
Category: Uncategorized | Comment (0)