Posts tagged 'Giving Tuesday'
If I was in her shoes…
December 3rd, 2019

It's hard to believe that this little boy has grown to be such a great young man. In this picture, he had to be about three years old, and now he is a freshman in college at Georgia State University, proving that kids of single parents that go to college have a 40% chance of attending college as well.
There are many characteristics and qualities that make him awesome. He's well mannered, intelligent, family-oriented, and gives HOPE every month to support single parents in need, just to name a few, but what reminded me of what a wonderful son I have is what he did today! Without any pressure from me, he donated $33 to our GA Gives Day Campaign to help us meet our goal, and he did it because, "if it was me in need, I would want someone to give too!" It was a simple statement, but to hear that statement coming from an eighteen-year-old millennial truly blessed me! Being a freshman he can understand how hard it is to finish college, and knowing his mom's story he acted.
Destinee literally has only one semester left of college, and almost had to drop out due to a series of financial hardships. At this moment, we are only $502 away from our goal of $1,000. to help her complete her college degree. You can help by clicking here today,
Thank you in advance for believing in our single parents and being the help they need!
Sincerely,


Kenita Smith, BBA, MBA, MA
President/CEO & Founder
H.O.P.E, Inc.
P.S. We're halfway there! Click here to help Destinee today!
Category: Uncategorized | Comment (0)
In Just One Week!
November 27th, 2019
In just one week…
In one week, the race will be on to help one single mother complete her last semester of college. You may say, we're always helping a single mother finish college, that's what we do when we give to HOPE, what makes this situation different?
Destiny has been with us for a little over two years and has hit several snags in the last three months. Her car broke down, while she still owed. Her employer cut her hours at work. She found out that her son has been having trouble in school, AND then after all of that, her landlord has decided not to renew her lease so she has to find new housing. All of that has threatened her ability to finish her last semester in college, and she needs a little more help from us than usual.
This mother has been diligent, a great saver, and is an overall great human being. Yet life happens, and sometimes there's no one to help you through the hard times. BUT NOT IN HER CASE. You've worked hard to make sure that people like Destiny accomplish their academic goals. We're hoping that you'll make sure she makes it over the graduation stage.
As we mentioned last week, we have been chosen to participate in the Colca-Cola Women's Empowerment Challenge, which means that Coca-Cola will match all funds raised through our Ga Gives campaign. Such AWESOME news!  #CocaColaEmpowersWomen
Help us raise $1,000 to show Destiny she's not alone! Your gift will be matched and do more than you can imagine for this single family of 3.
Sincerely,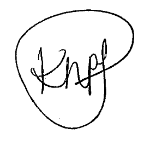 Kenita Smith, BBA, MBA, MA
President/CEO & Founder
H.O.P.E, Inc.
P.S. You don't even have to wait until December 3rd, you can give right now by clicking here and be one of the first to donate. 
Category: Uncategorized | Comment (0)